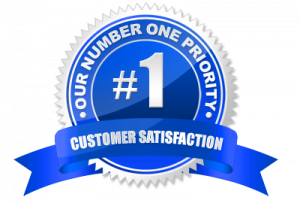 No question asked.  You may return, exchange or receive a refund on your glasses if you are unhappy with them for any reason, providing that the following conditions are met:
You need to let us know within seven days after they have been received (based on courier's signed receipt). The returned glasses need to reach us within 7 days after our return authorization. You are responsible for your shipping. We recommend that you obtain proof of postage from post office in case you choose to post the return frame. We are unable to take responsibility for package lost in post.
Please include the Return Authorization Form (we will email this to you upon receiving of your return request) with your return package.
Return frame must be in its original condition and with all accessories included in your package (e.g. cases and cloths).
Cost of lenses with your personalized prescription will not be refunded unless the lenses are erroneously fabricated. Therefore we recommend that you exchange to another frame with the same size and shape so that you can reuse your lenses.
On requesting a replacement frame, discount codes or other on-site offers used with the original order may not be applicable on the replacement order and an additional payment for any differences may be required.