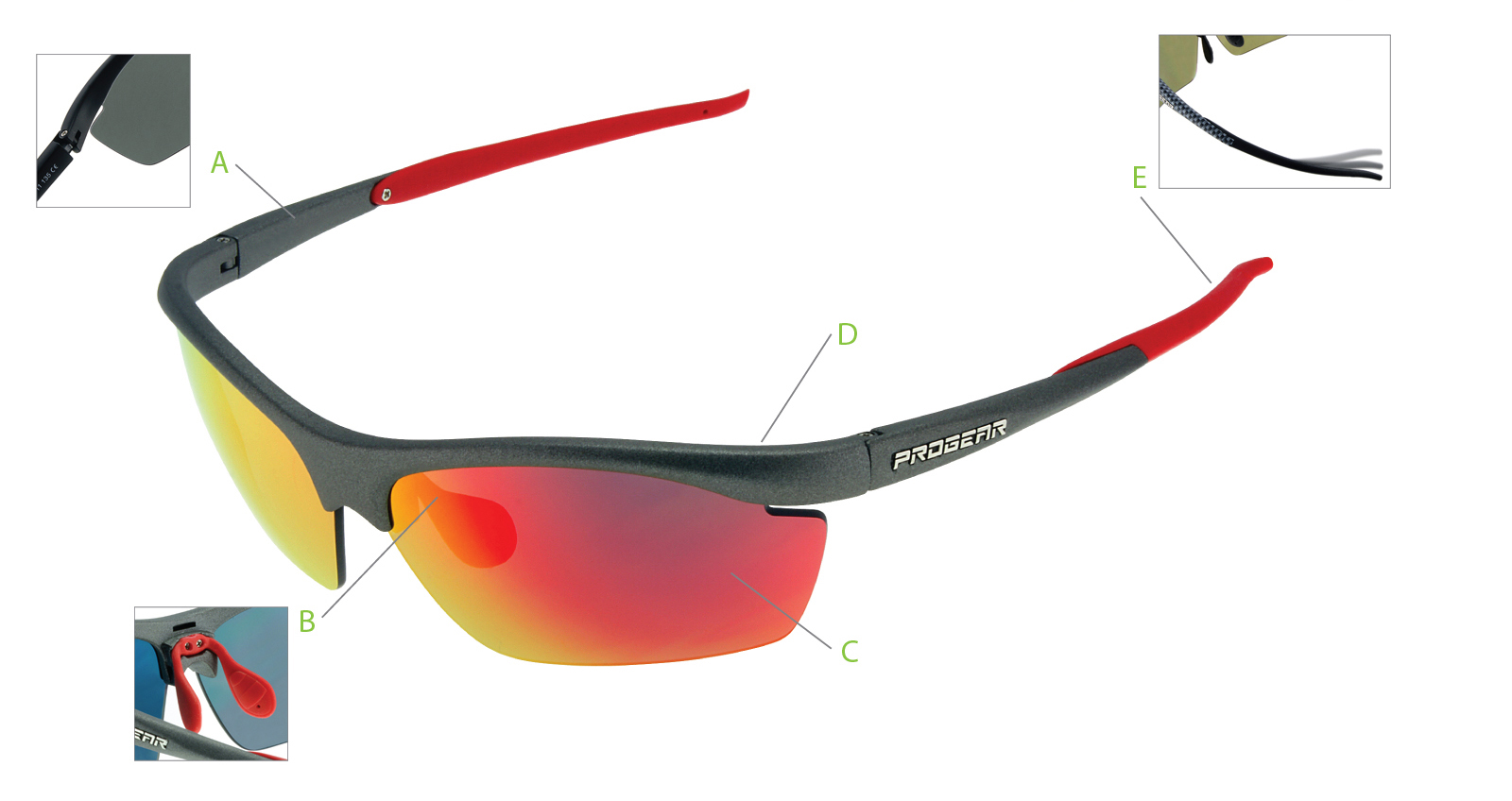 One-piece, internal spring hinge fitting broader range of headwidths
Anti-slip, adjustable, non-allergenic rubber nose pads
Plano sunlenses in polycarbonate(PC), polarized PC and / or NXT Transition options
Lightweight, flexible TR90 material
Anti-slip, adjustable endtips with stainless steel core for personal adjustment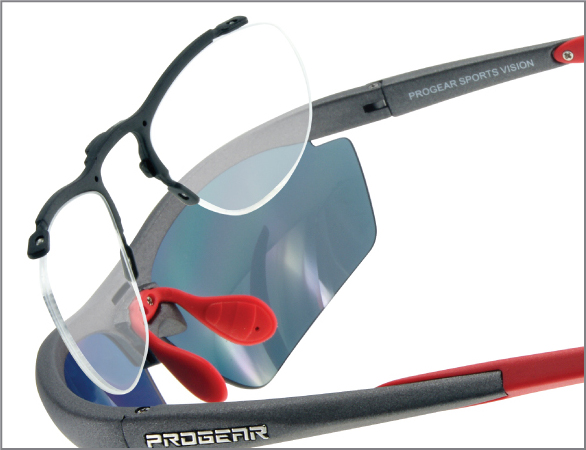 "Rx-able Clip-on" with adjustable stainless steel core double injected with nylon to prevent lens scratches. Inexpensive and versatile optical correction for consumer.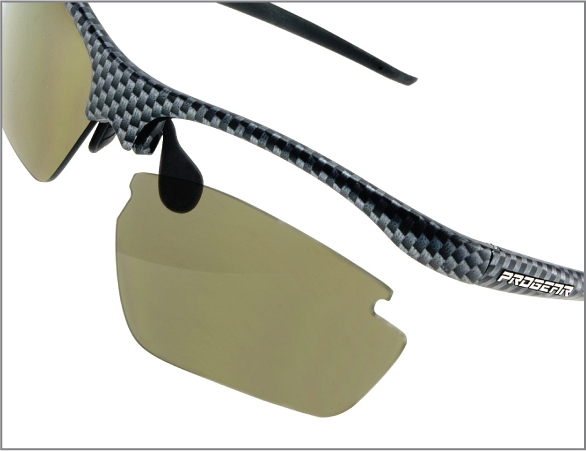 Interchangeable lens system, but with 6-base lens curve vs. most 8-base sport wrap in the market, i.e. more accommodative for direct Rx lenses and less expensive solution for consumer.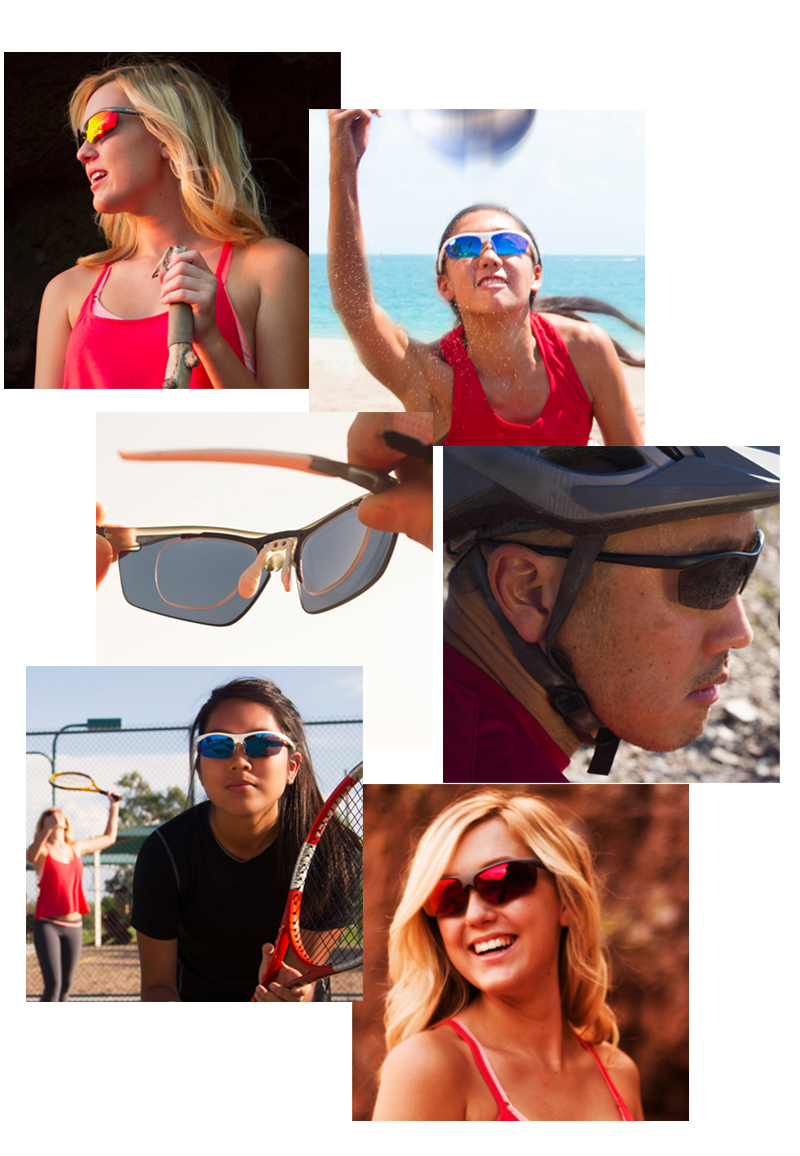 Most popular style for runners world wide
Most popular style for runners world wide
Maximum central and peripheral visual clarity
Wider range of corrective power accommodation
Interchangeable lens system with Rx adaptor
Optional Rx-able clip-on as economical solution
Super light weight (only 28.5g)