You are most likely wearing your daily dress eyewear already before you are buying our PROGEAR EYEGUARD.  The following method can easily help you to determine what size you need: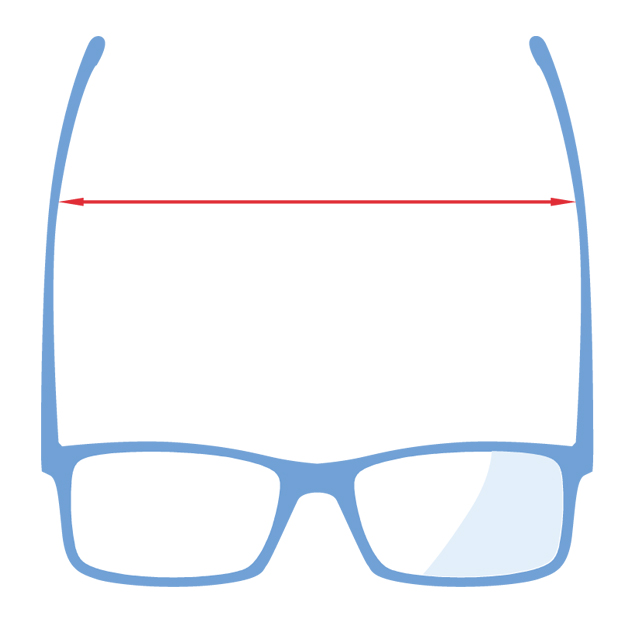 Lay your dress glasses freely on the table with the sides/temples opened totally as if you are wearing them.  Then measure the widest distance between the temples.  For most of the frames, this distance is most likely measured at the "ear loop" of the temples, i.e. the loop that sits above your ear when you are wearing the glasses.
Some glasses designs have springy temples and the "ear loop" area is curved inward.  In that case, still measure the widest distance between temples and it will be the distance closer to the front, i.e. likely between the hinges.
Choose your appropriate size against your measurement from this table.
| | |
| --- | --- |
| PROGEAR EYEGUARD Size | Measurement from your dress glasses |
| S | Less than 120mm |
| M | 121-130mm |
| L | 131-135mm |
| XL | Bigger than 135mm |