Less risk – more fun!  The eyes are the weakest but most valuable organs of the body and need special protection especially in fast-paced types of ball sports.  PROGEAR EYEGUARDs are designed and developed to CORRECT, IMPROVE and PROTECT your vision during active sports.  It is the world's first Rx-able sports gogglesr ever created to pass all 3 international sports safety standards – ASTM F803 (USA), EN 166 (Europe) and JIS T8147.5.1d (Japan). Products certified under these standards are subject to stringent tests of high speed impacts simulated for various sports.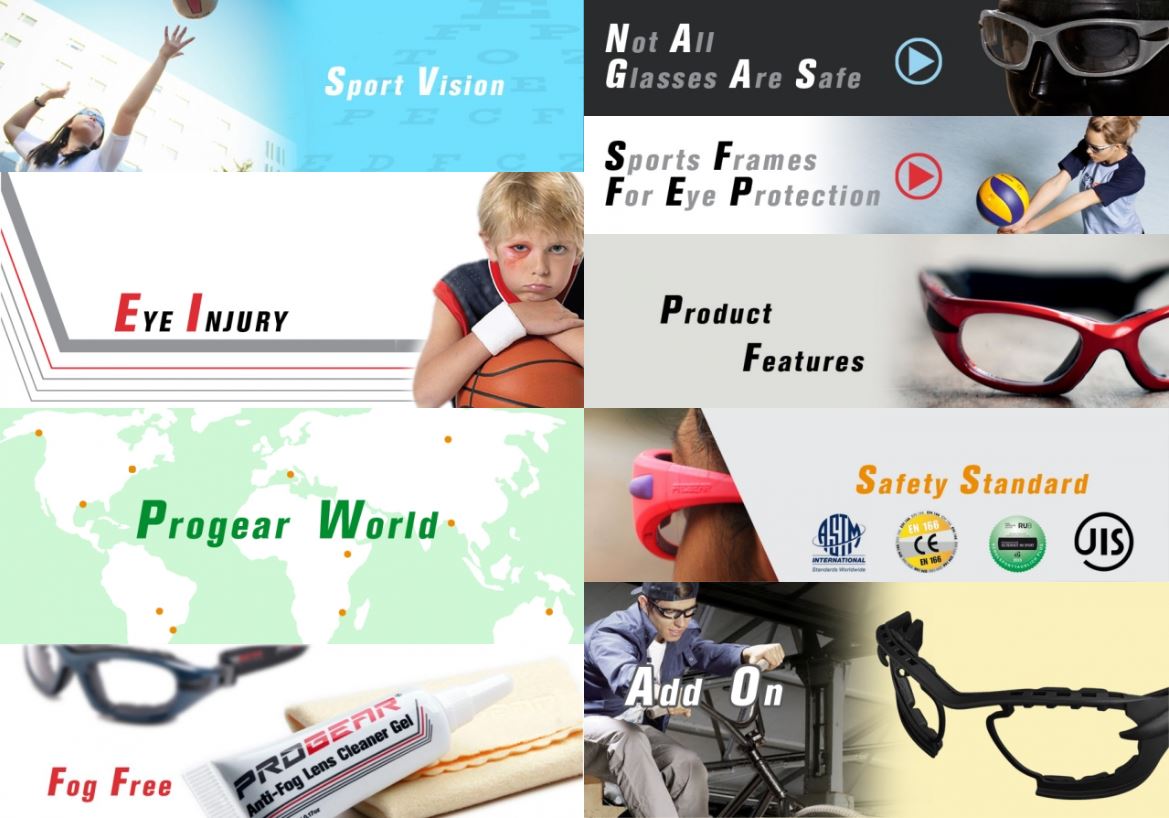 ABOUT
PROGEAR VisionLab Inc. Ltd. is a collaboration platform among 5 parties:
A 40 years old eyewear manufactory, specialized in sports eyewear;
A state of the art ophthalmic lens laboratory;
A master optician who spent all his life in researching sports optics and lens technologies;
An IT professional who hates shopping, in a real way;
A keen sportsman who can't compete any more but tried almost every sport.
Sports Vision solutions are not easily available to public in most places.  High street opticians don't normally carry them because sports glasses and performance sunglasses, especially with prescriptions, are not fast moving items.  Optical parameters need to be recalculated and sports vision lenses are fabricated by sophisticated digital surfacing.  Only a small portion of opticians and optometrists are knowledgeable to offer sports eyewear and accessible to these advanced lens fabrication facilities.  PROGEAR VisionLab is here to fill the gap and make sports goggles available and affordable to keen sportsman.
Due to our online nature, at PROGEAR VisionLab, we only take customers already diagnosed by certified optometrists and other eyecare professionals with an updated prescription.  In case your optometrists or opticians are already carrying PROGEAR in their practices, we highly recommend that you should buy directly from them to get your best personalized sports vision consultation.  PROGEAR is currently available in 6,000+ qualified eyecare professionals around the world.